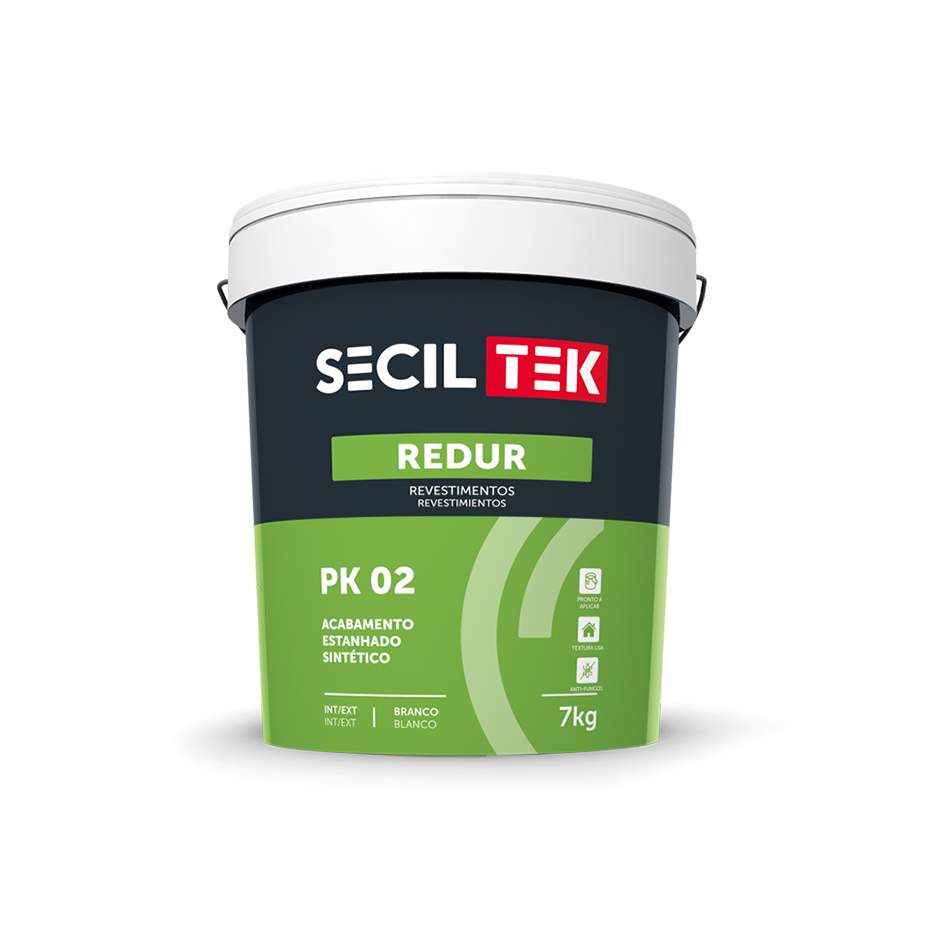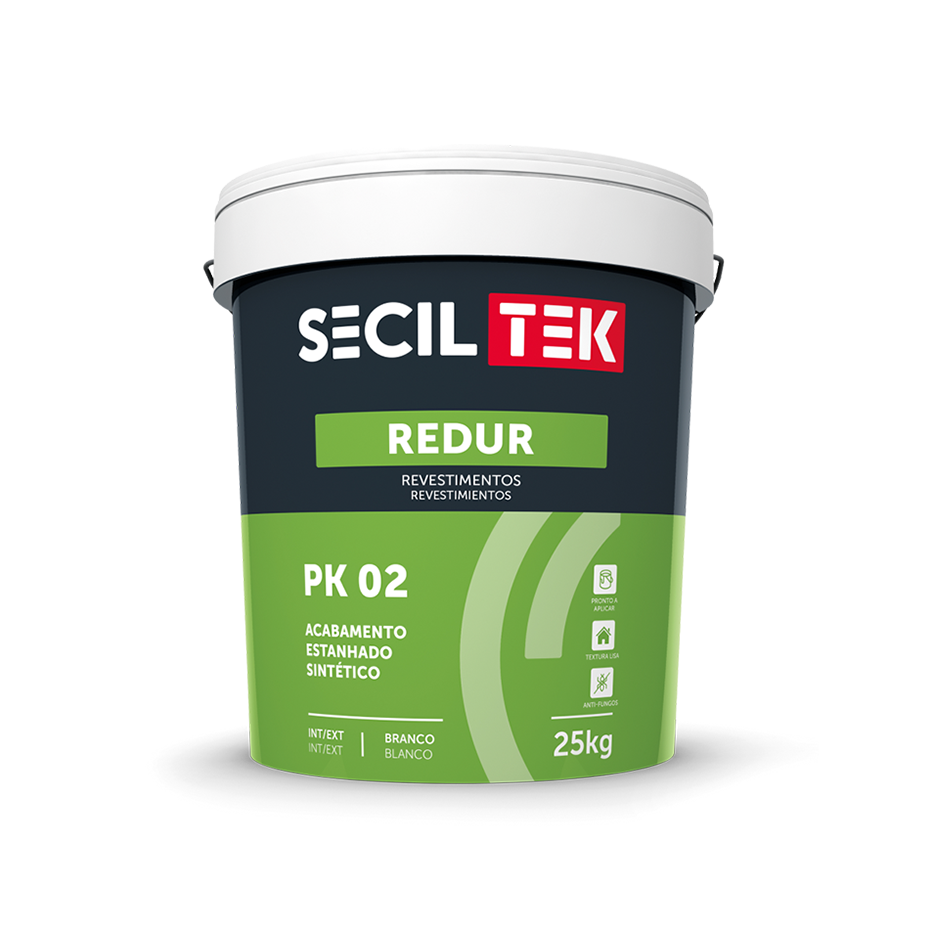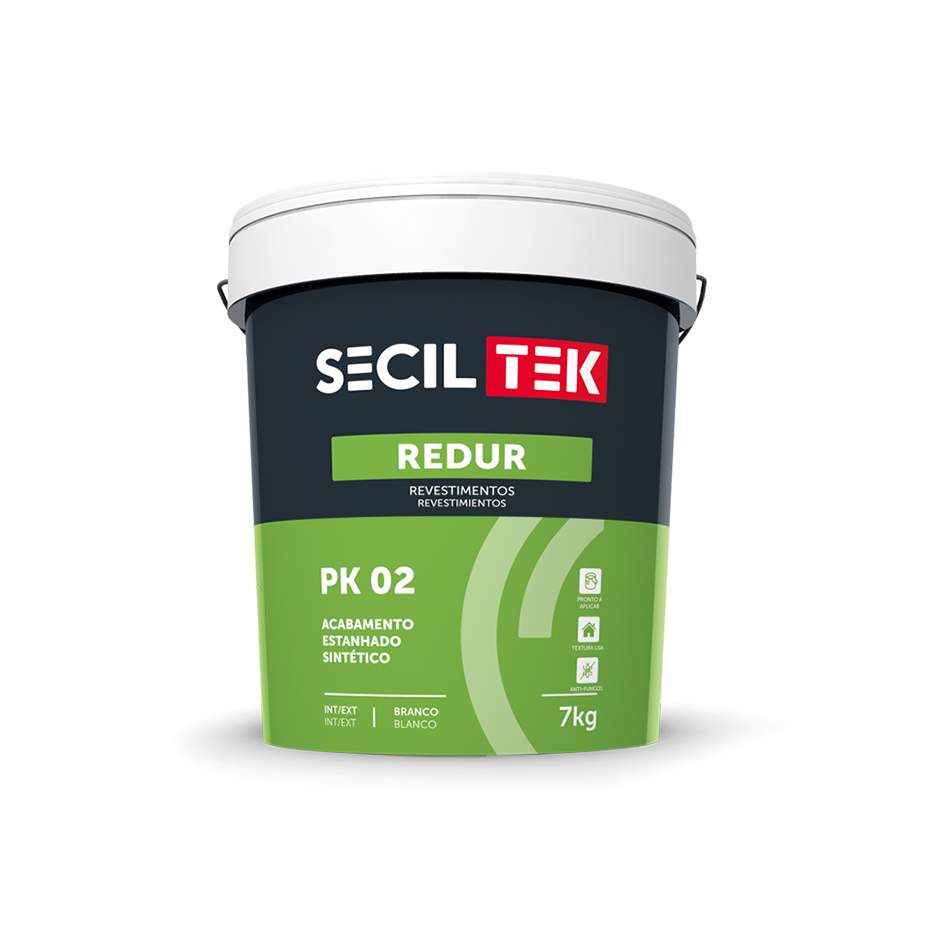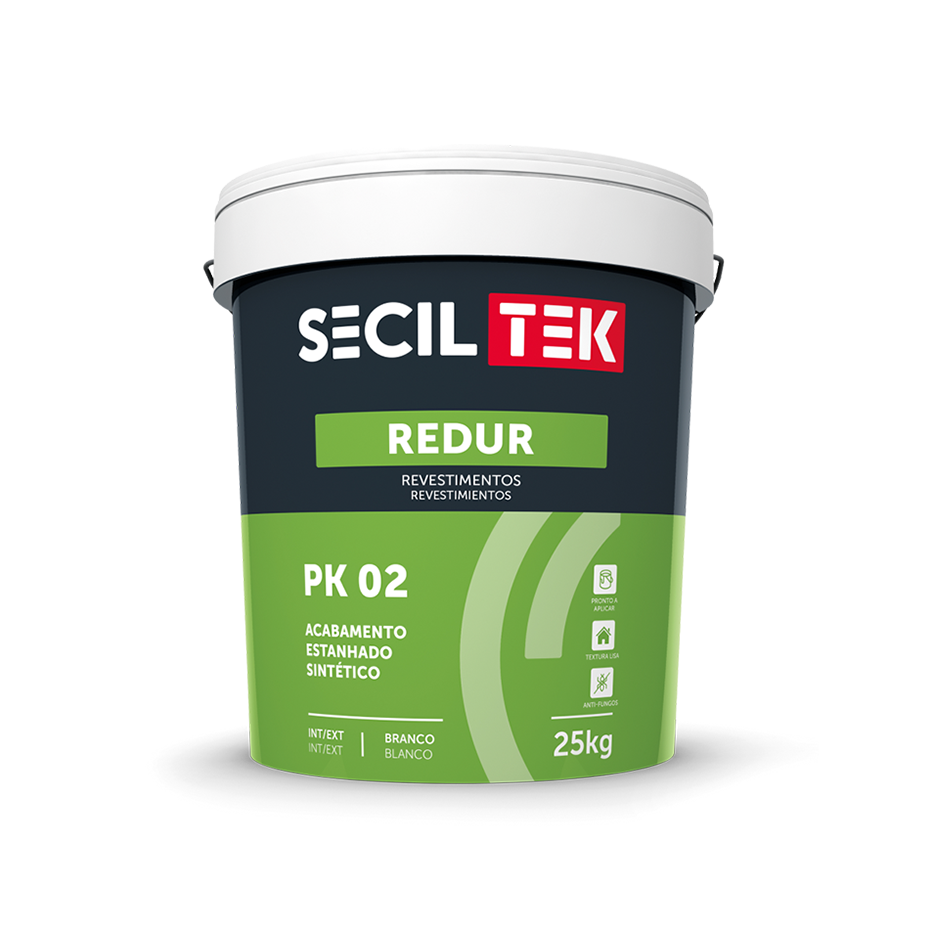 Redur PK 02
Synthetic stucco, with acrylic resins in water dispersion. Ready to apply, designed to give surfaces a smooth exterior or interior finish, ready to be painted.             
Available colours:
White
Available formats:
Bucket
Product features:
Ready to use

Smooth texture

Anti-fungal

Reduces dirt accumulation

Exteriors and interiors
More about Redur PK 02
REDUR PK 02 is applied on hydraulic plaster or in texture renovation operations on REABILITA RS 34, followed by painting. 
It resists the proliferation of bacteria and contributes to reducing dirt accumulation.
Technical specifications
Uses: 

Synthetic tinned finish

Suitable for: 

New construction and renovation

Application: 

Manual

Packaging:

7 kg bucket | Plasticised pallets with 96 buckets of 7 kg

25 kg bucket | Plasticised pallets with 33 buckets of 25 kg
Where to buy
At resellers

Product available at specialised stores.
Discover our range of coatings