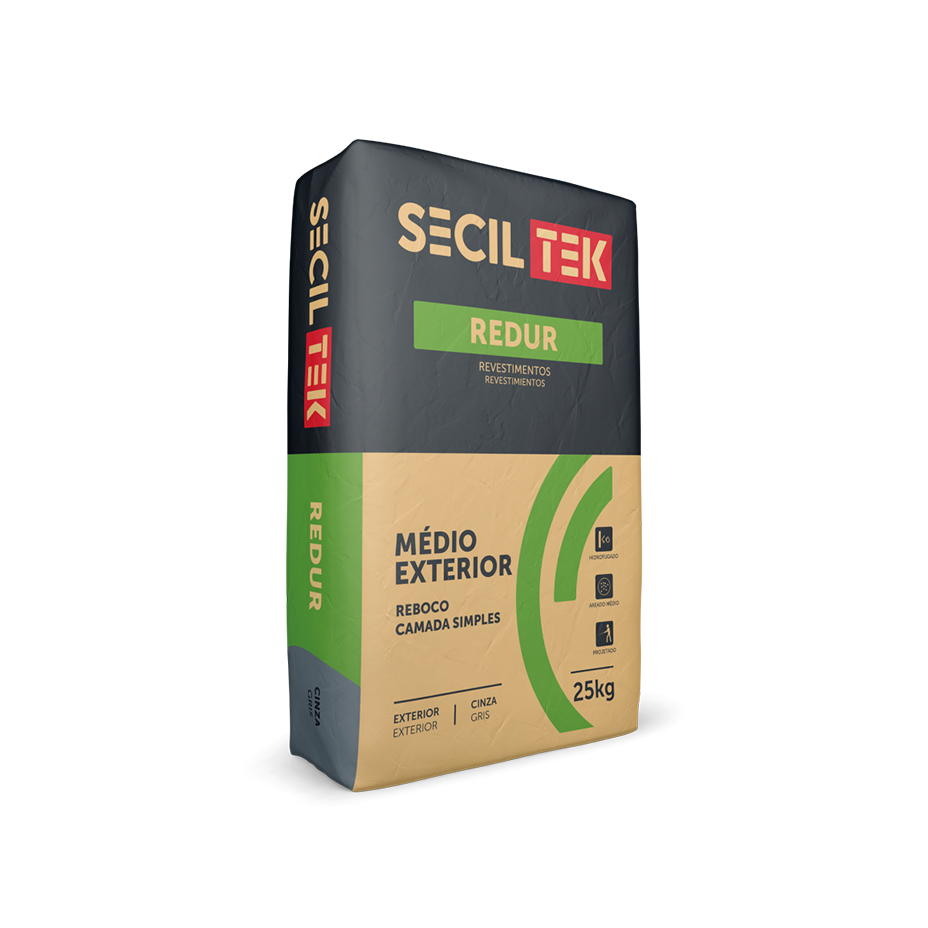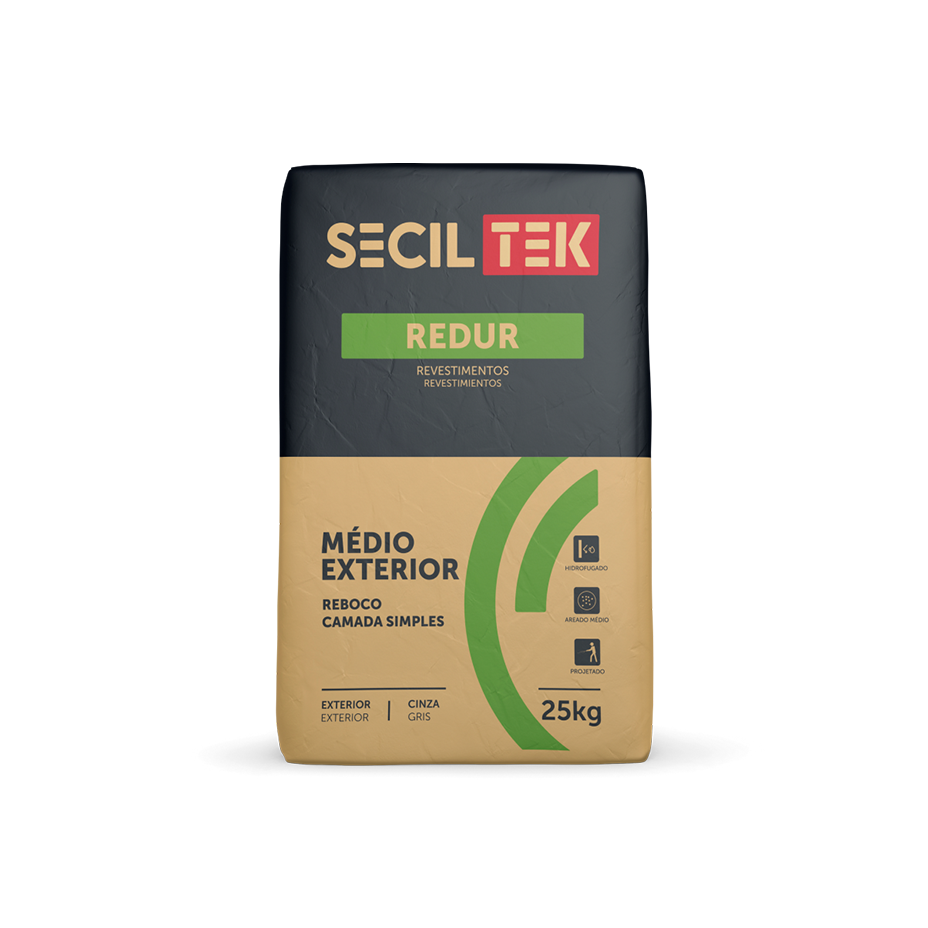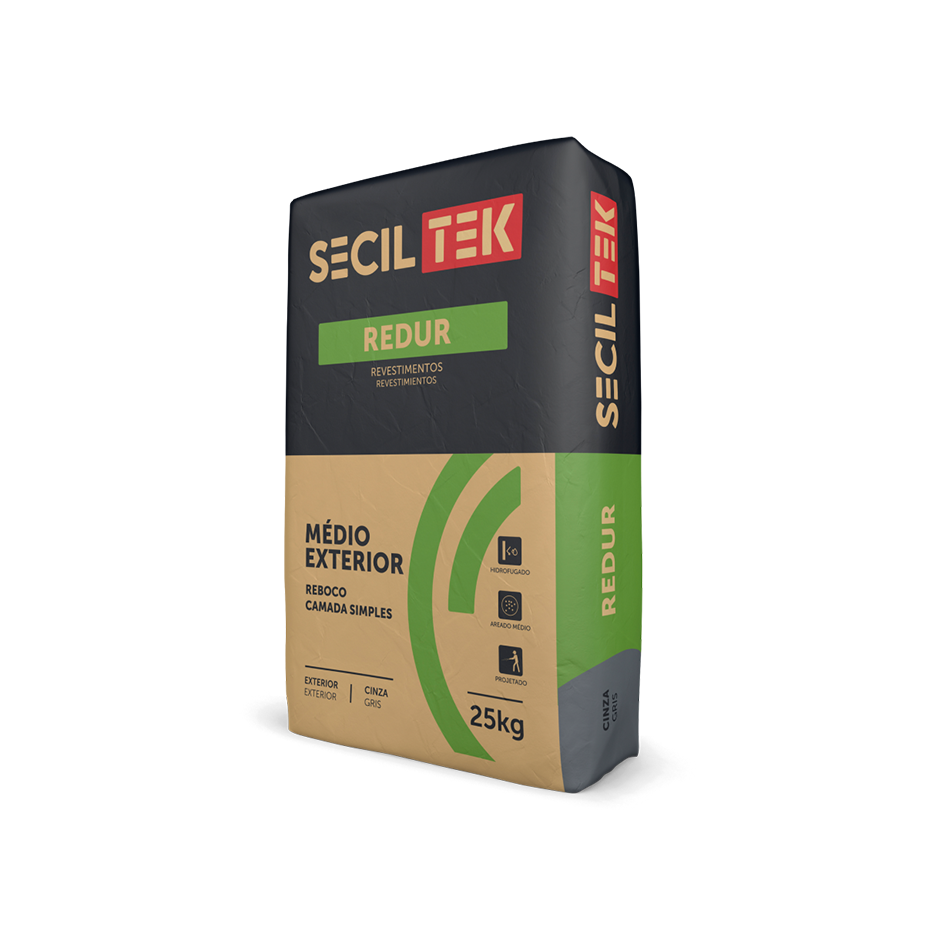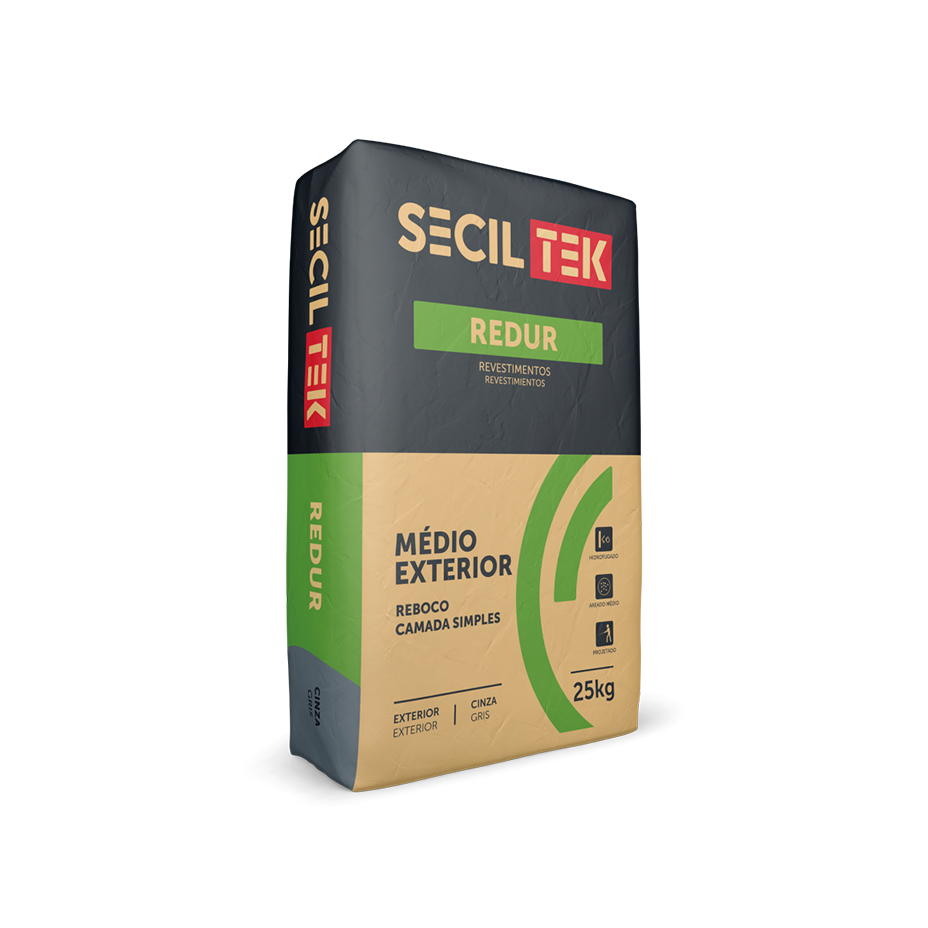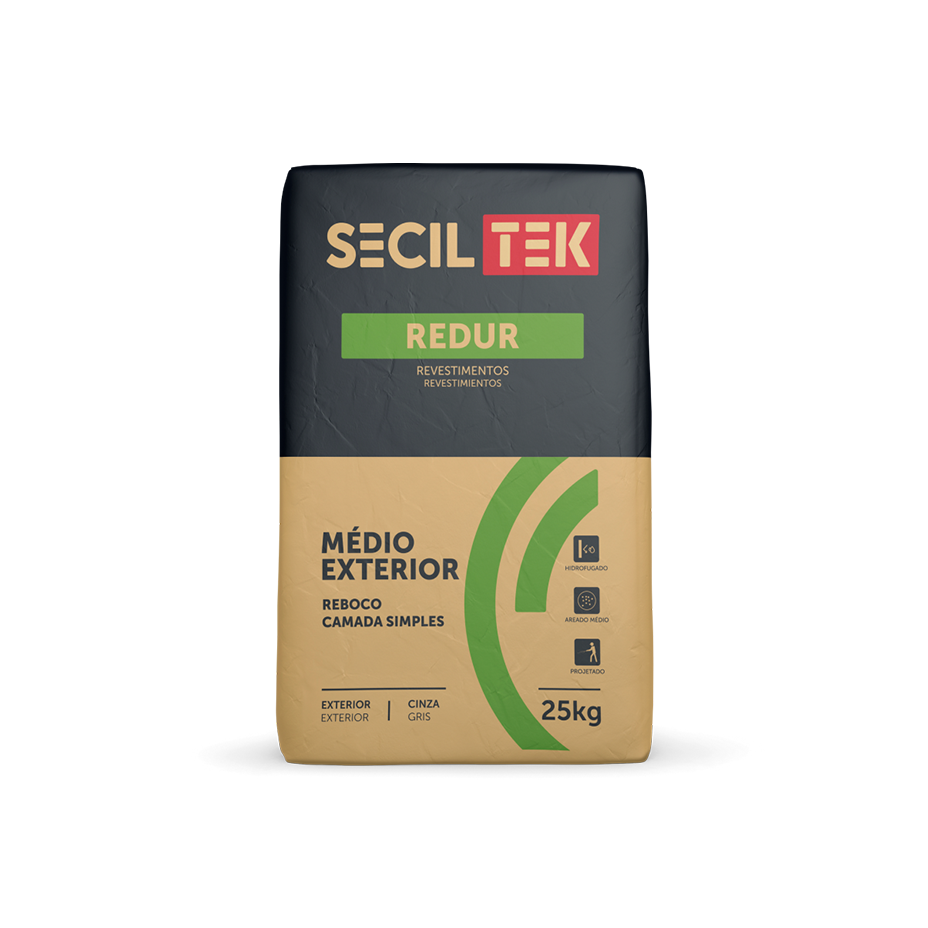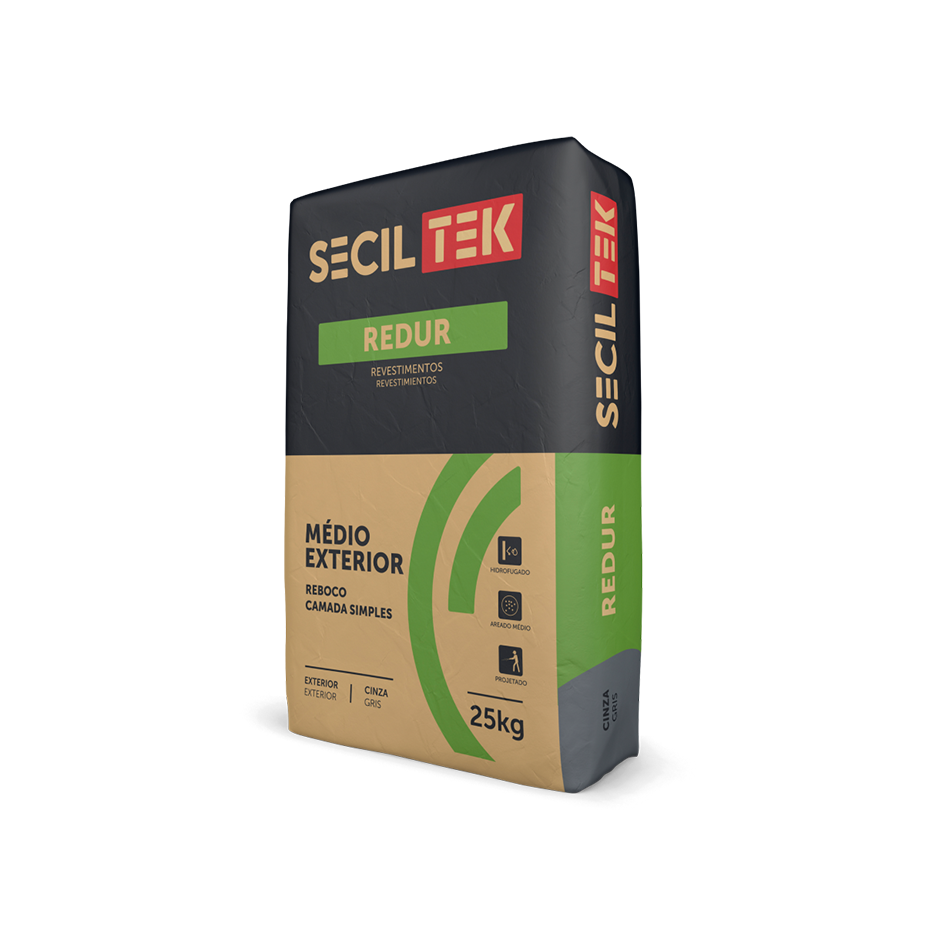 Redur Médio Exterior
Dry plastering mortar, intended for medium sanded finish plasters on walls and ceilings, outdoors.
Available formats:
Bag

Bulk
Product features:
Water repellent

Medium sanded texture

Sprayed

High yield

Carefully-selected ingredients
More about Redur Médio Exterior
REDUR MÉDIO EXTERIOR, due to its medium particle size, is especially suitable for single layer plasters, allowing traditional types of finishing to be obtained, namely sanded, troweled and tinned. 
It replaces traditional plasters with the following benefits: 
Cracking control by shrinkage of hydraulic mortars;

Application in a single layer system, eliminating the need for roughcasting or splashing (except on concrete supports);

Efficient waterproofing of wall surfaces; 

Reduced water absorption by capillarity. 
REDUR MÉDIO EXTERIOR can be applied directly on substrates in which the masonry elements are ceramic brick or cement block or on concrete.
Technical specifications
| | |
| --- | --- |
| Uses:  | General purpose (GP) plastering mortar for exterior coatings |
| Suitable for:  | New construction and renovation |
| Application:  | Sprayed |
| Standard: | EN 998-1 |
| Packaging: | 25 kg bag | Plasticised pallets with 60 bags | 25 kg buckets | Bulk |
Where to buy
At resellers

Product available at specialised stores.
Related products
Other plasters