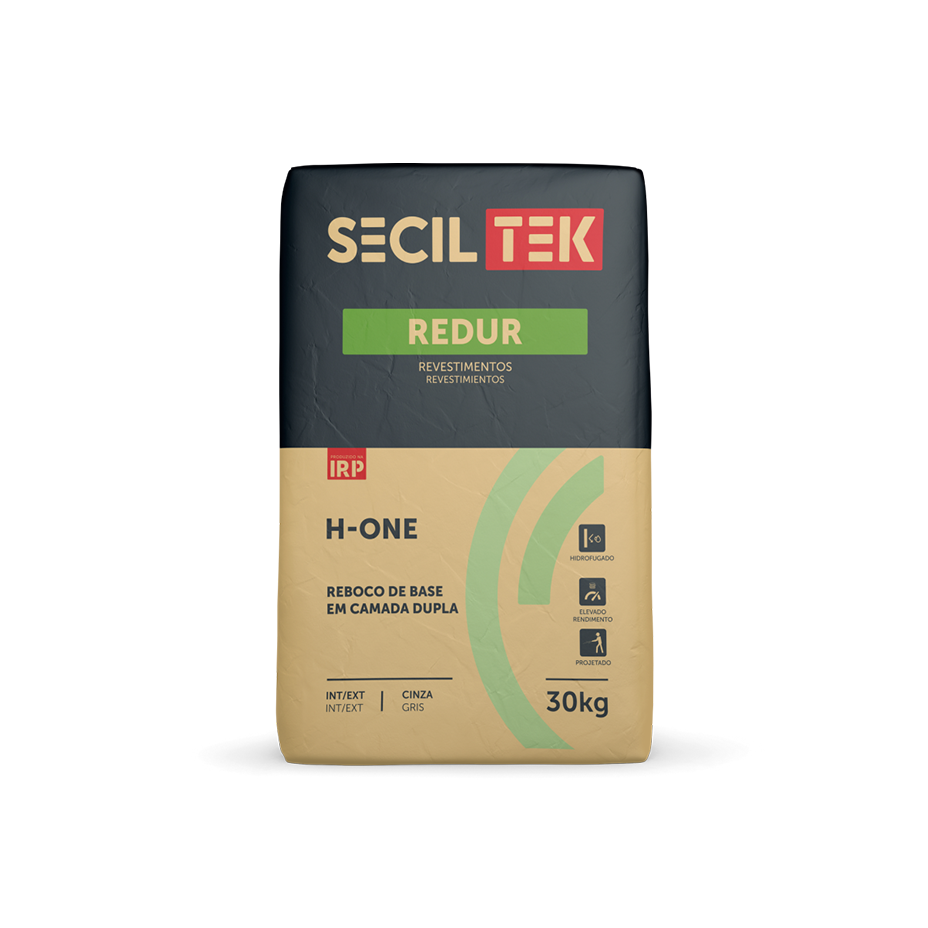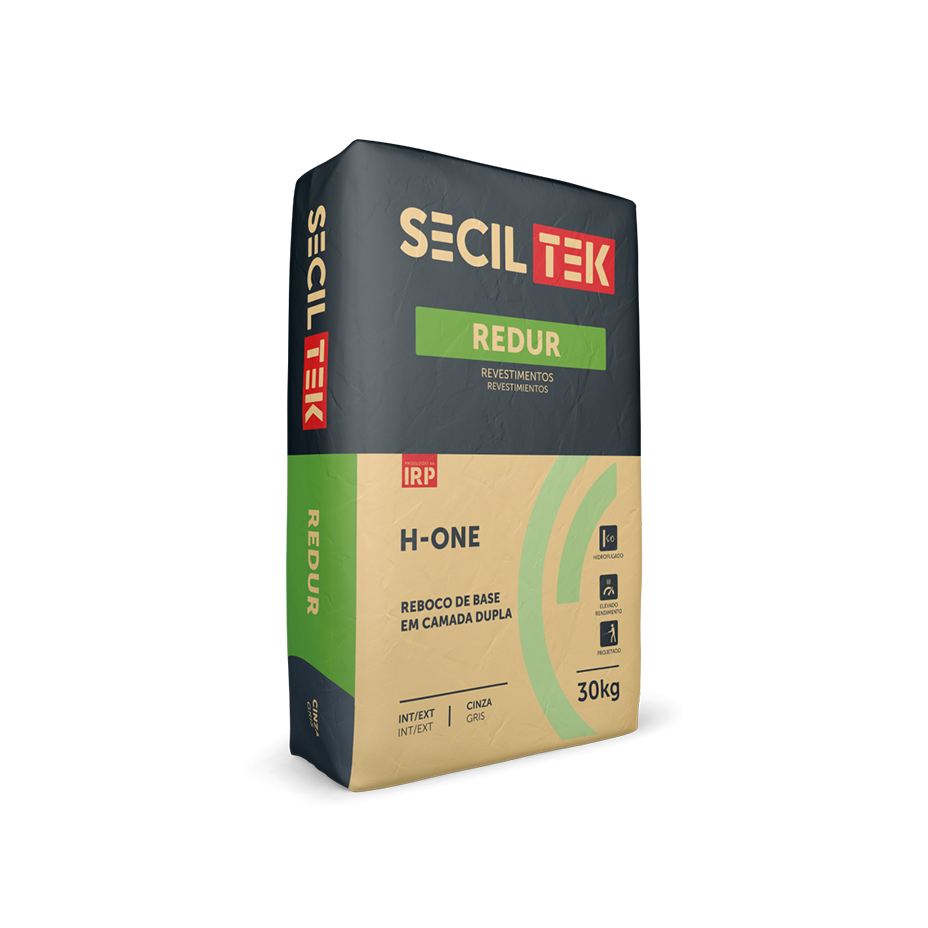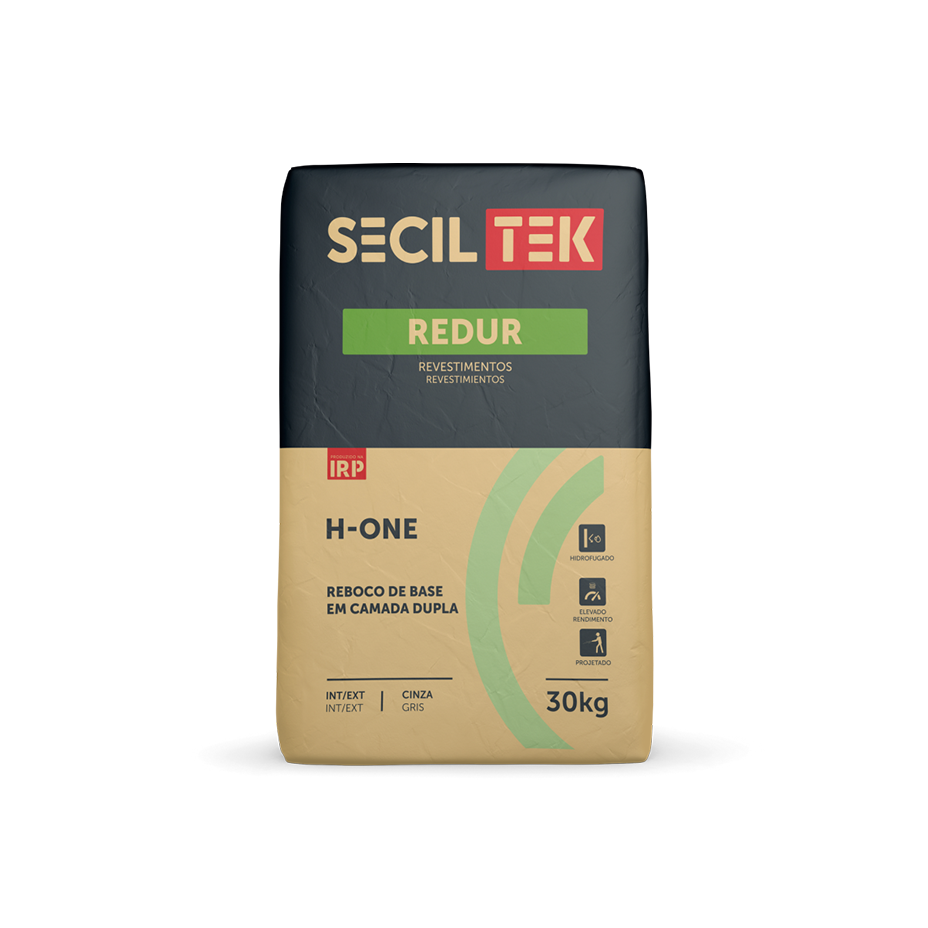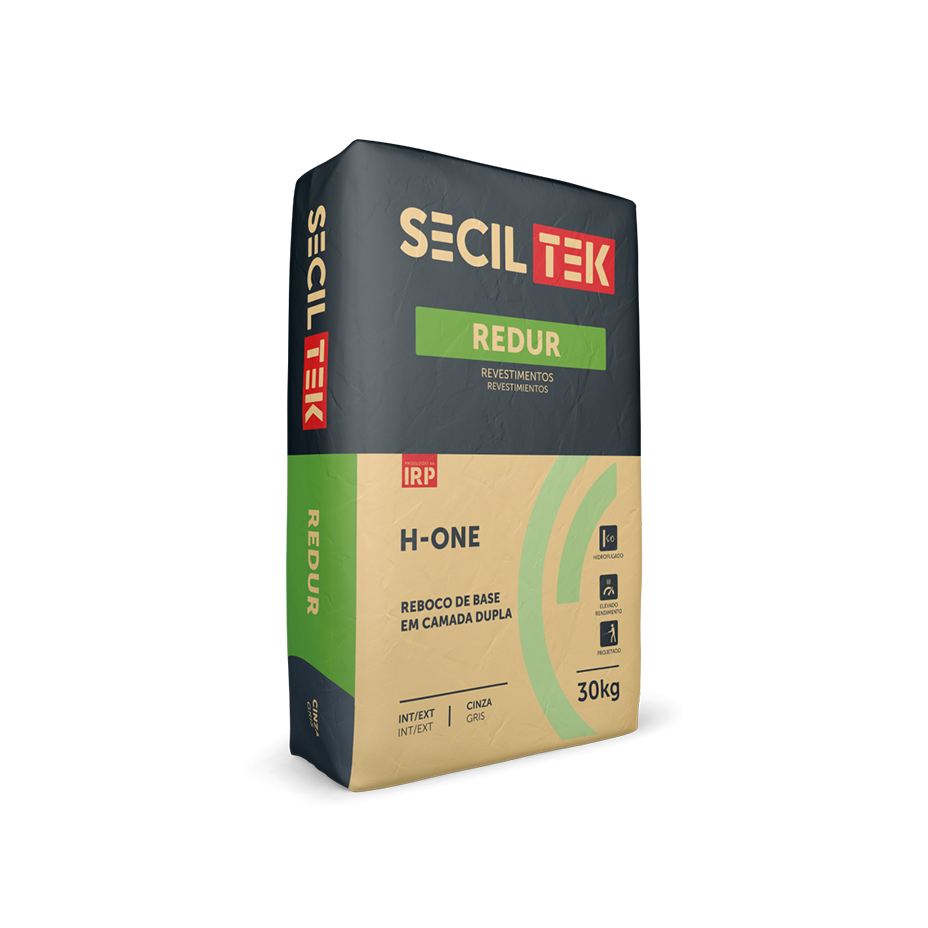 Redur H-One
Dry mortar suitable for 1st layer plastering on walls and ceilings, indoors and outdoors. Specifically designed for base plastering for later application of finishing mortars (REDUR PK).
Available colours:
Grey
Available formats:
Bag
Product features:
Water repellent

High yield

Sprayed

Double layer plaster

Carefully-selected ingredients
More about Redur H-One
REDUR H-ONE is factory produced and formulated from hydraulic binders, selected aggregates and admixtures. 
It is a water-repellent grey plaster intended for spray application, suitable for taking thin finishing mortars.
The H ruler gives its name to the sprayed plaster which, with the scraping method, allows for surfaces to be able to receive different types of REDUR PK finishes, indoors or outdoors. It can be applied directly onto brick, block and concrete masonry supports. 
Technical specifications
| | |
| --- | --- |
| Uses:  | General purpose (GP) plastering mortar for interior and exterior coatings |
| Suitable for:  | New construction and renovation |
| Application:  | Sprayed |
| Standard: | EN 998-1 |
| Packaging: | 25 kg bag | Plasticised pallet with 60 bags of 25 kg  |
Where to buy
At resellers

Product available at specialised stores.
Related products
Other plasters