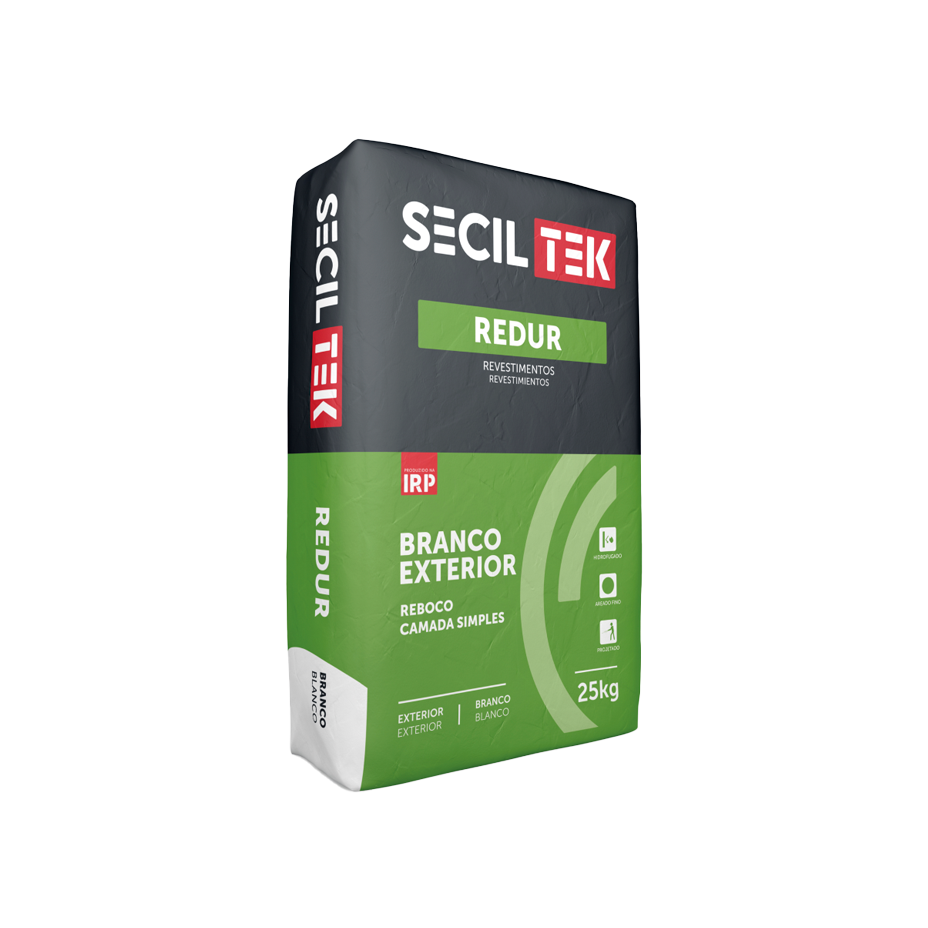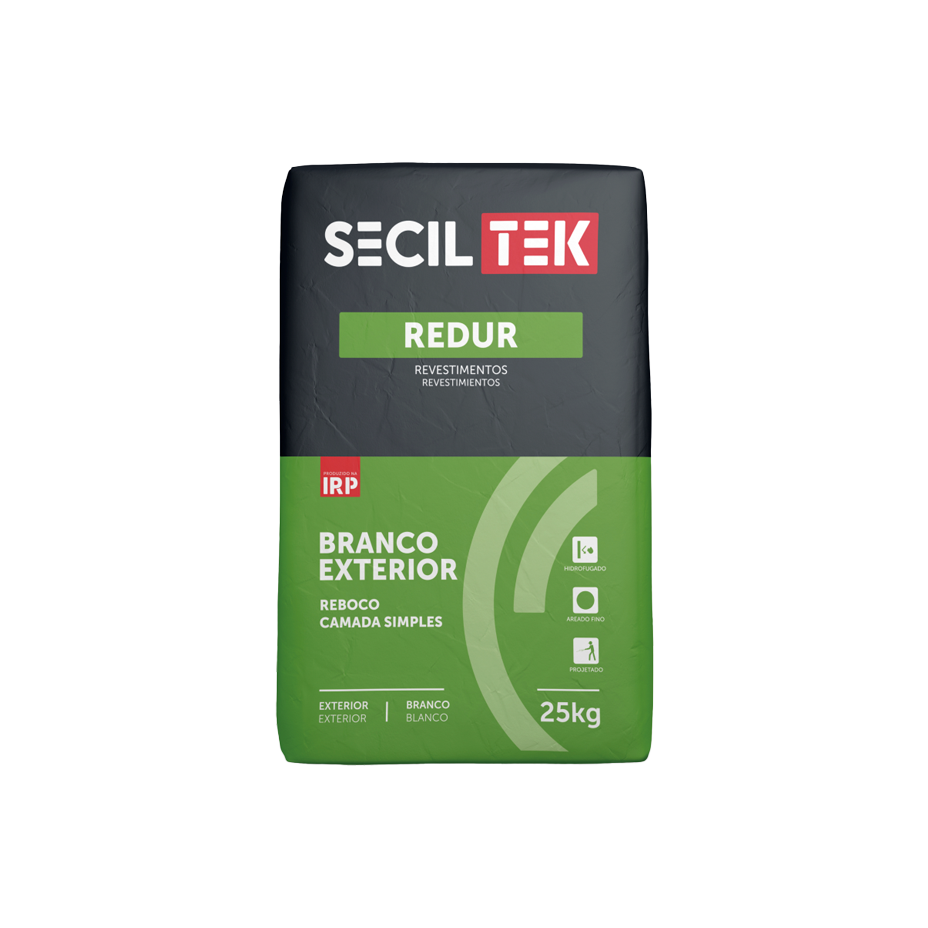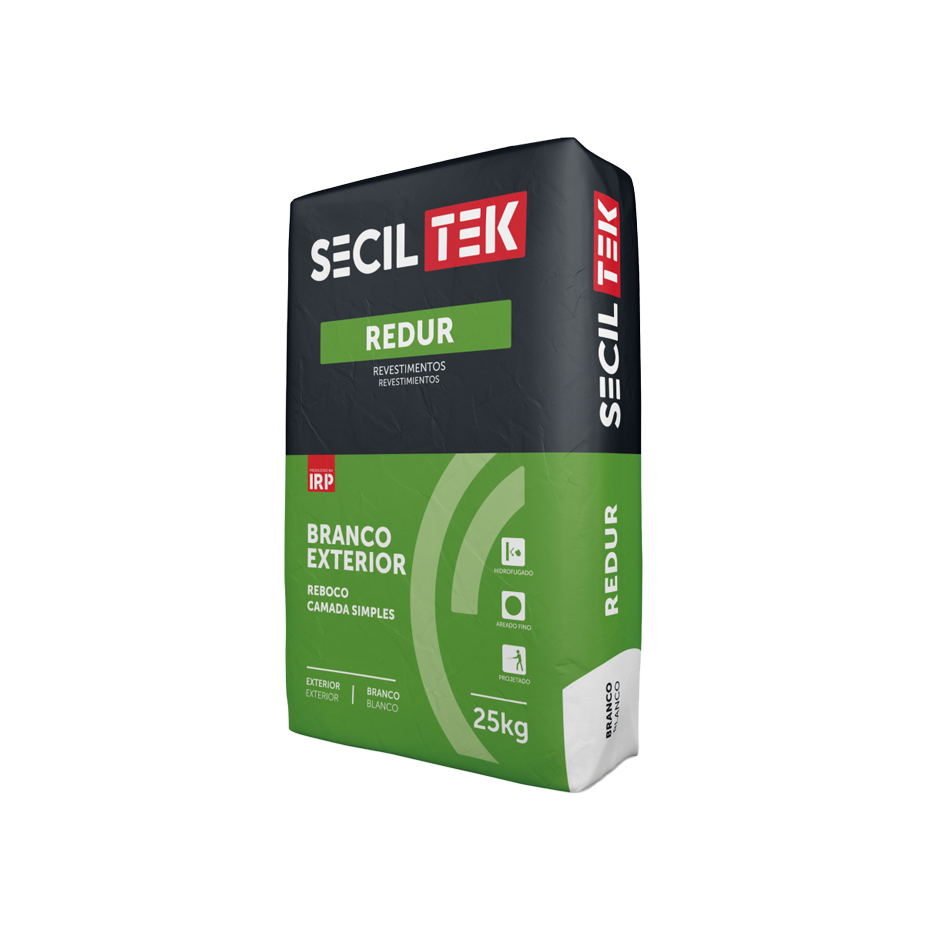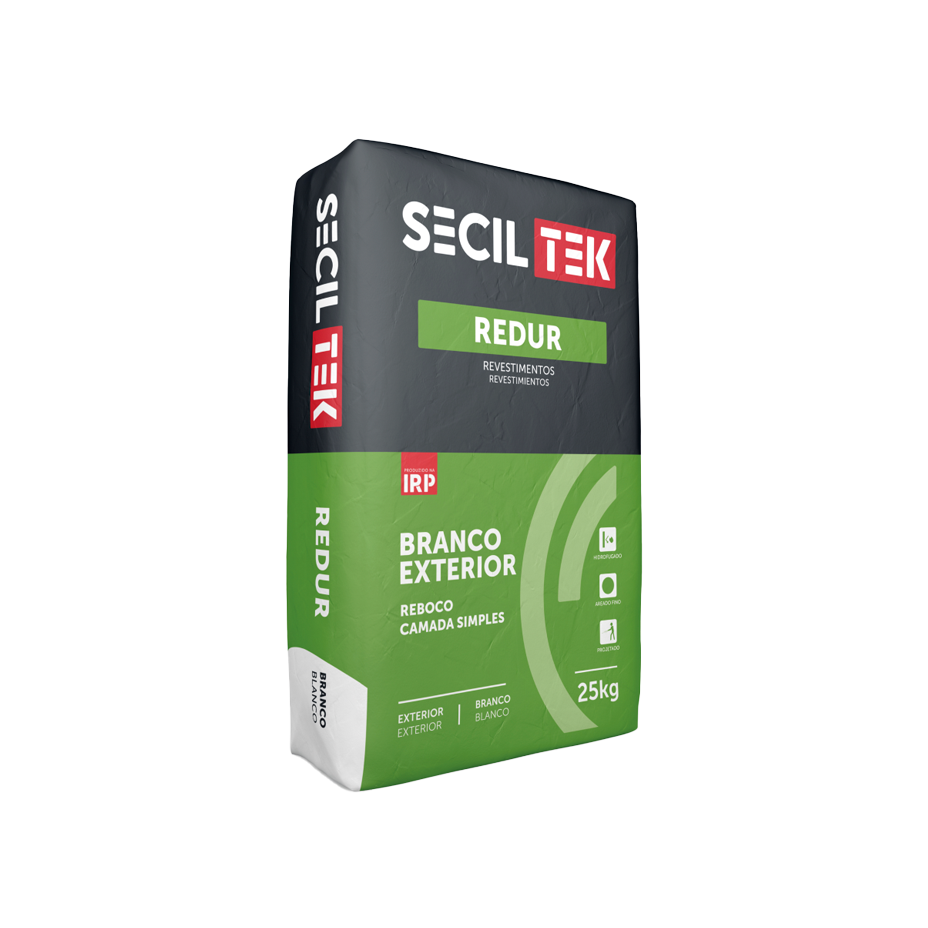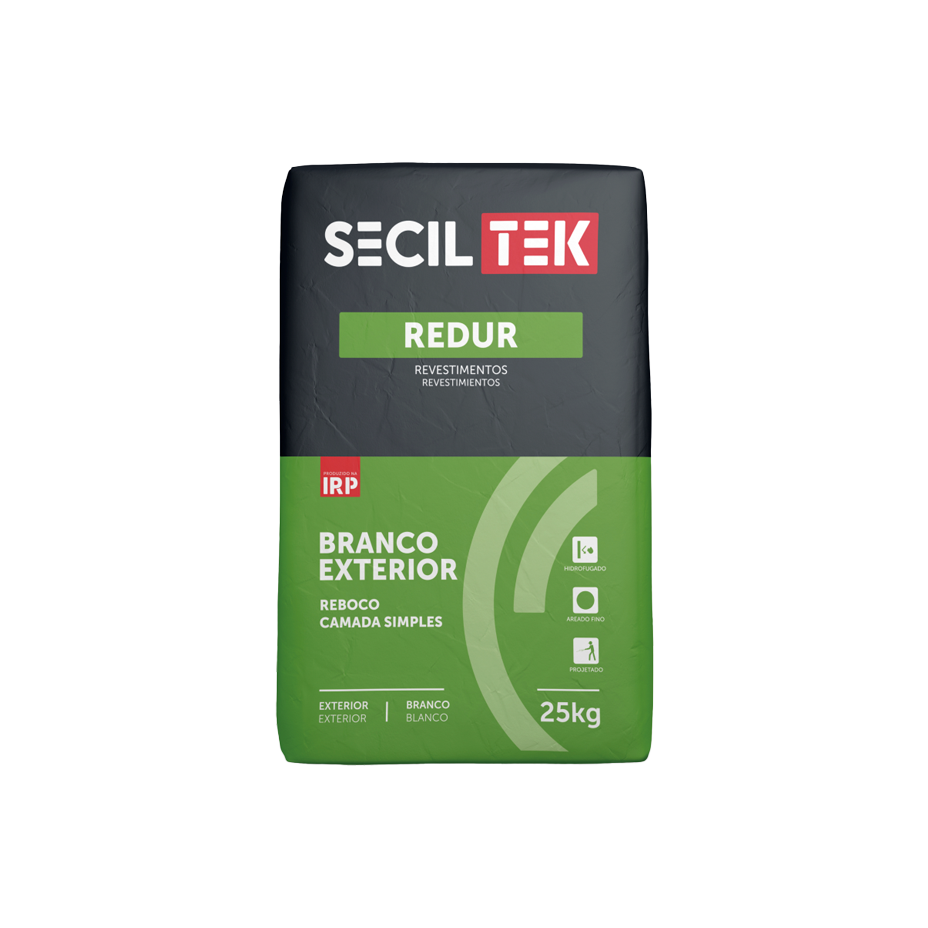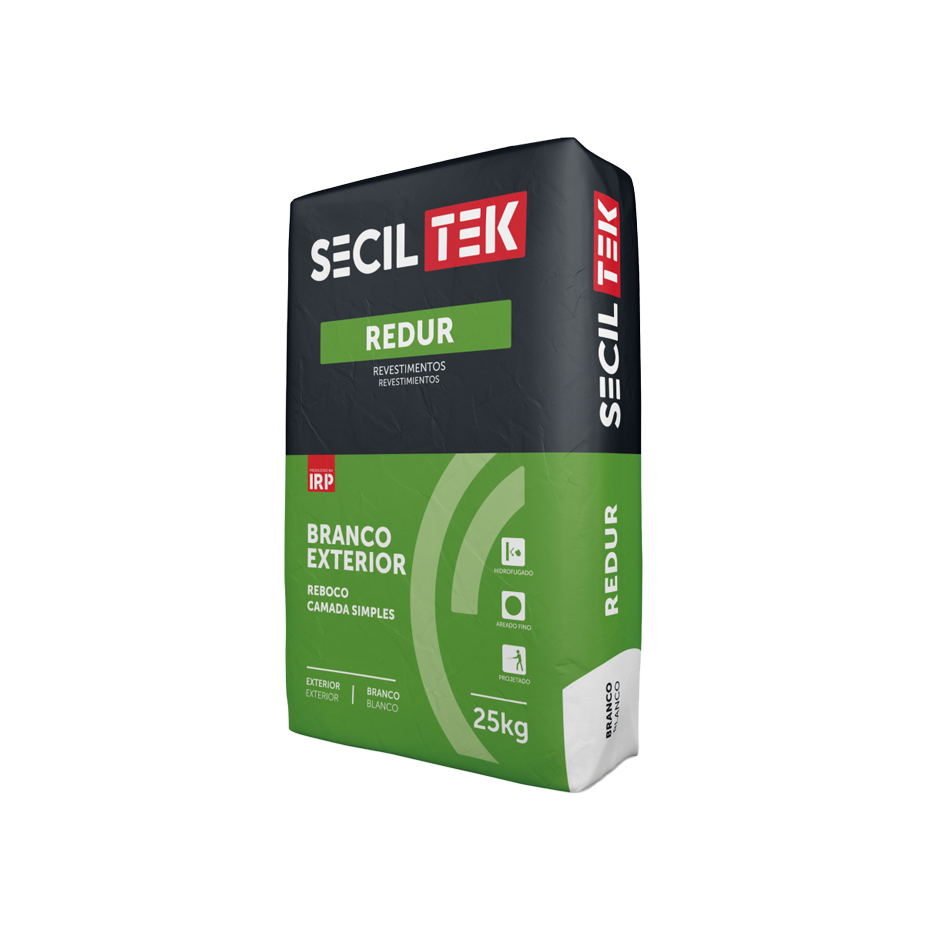 Redur Branco Exterior
Dry white mortar. Intended for fine sanded finishing plasters on walls and ceilings, both indoors and outdoors, with a fine particle size. 
Available colours:
White
Available formats:
Bag
Product features:
Water repellent

Fine sanded texture

Sprayed

Carefully-selected ingredients
More about Redur Branco Exterior
REDUR BRANCO EXTERIOR is indicated for finishing plasters on exterior surfaces of walls and ceilings. Due to its particle size, it gives a fine sanded finish or allows a tinned finish to be added. 
It replaces traditional plasters with the following benefits: 
Controls cracking by hydraulic mortars shrinking;

Application in single layer systems; 

Reduced water absorption by capillarity.
Technical specifications
| | |
| --- | --- |
| Uses:  | General purpose (GP) plastering mortar for interior and exterior coatings |
| Suitable for:  | New construction and renovation |
| Application:  | Sprayed |
| Standard: | EN 998-1 |
| Packaging: | 25 kg bag | Plasticised pallets with 60 bags | 25 kg buckets |
Where to buy
At resellers

Product available at specialised stores.
Related products
Other plasters